There is a long and complex history that helps to explain the ongoing conflict in Ethiopia today. It is a diverse country with many different ethnic groups, all of whom have competing interests. Those in power call for unity, while those without it call for respect of cultures and diffuse power structures. An understanding of the country's history is vital to an understanding of the current conflict between the Federal government and the Tigray region. It is a story of power struggles and international intervention. It is also a story of compromises made that did not satisfy the groups involved and opportunities lost to bring people in through effective power sharing.
This episode features Jason Mosely, of the African Studies Centre at Oxford, who breaks down these complex issues to help you understand a conflict that could spill over throughout the Horn of Africa, destabilizing an area littered with international terrorist groups.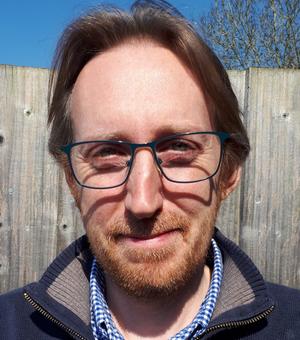 Jason Mosley has been a Research Associate at the African Studies Centre since 2012. He is Managing Editor of the Journal of Eastern African Studies. Jason is also an Associate Senior Researcher with SIPRI's Conflict, Peace and Security area, working on the Horn of Africa and the Red Sea region. Building on more than 20 years of field experience in the Horn of Africa, Jason has since 2012 undertaken a range of policy and academic research consultancies, focused on political economy issues across the region. He was an Associate Fellow of the Africa Programme at Chatham House from 2012-18. Prior to this, Jason was the Senior Analyst for Africa at Oxford Analytica from 2005-12.
Jason's current research is focused on the wider Red Sea region, in terms of peace and security issues, cultural and economic linkages, and shifts in regional multilateralism. He has a continuing interest in local reactions to state visions for the development of marginalized regions, especially in frontier areas. Jason is also active in efforts to mentor researchers in Northeast Africa, and in finding ways to amplify research agendas initiated and driven by his colleagues from the region.
In Oxford, Jason co-convenes the Northeast Africa Forum (www.northeastafrica.org), which brings together students and scholars interested in examining the region from a multidisciplinary and comparative perspective. The Forum's remit runs from the Great Lakes, through East Africa to the Horn of Africa.
Follow us on Google Podcasts and Apple Podcasts